Investing can feel overwhelming but our Financial Planners are committed to building on your investment knowledge through the years so that you enjoy true insight and achieve successful investment outcomes over time.
Our investment philosophy is founded in the science of capital markets, with decades of research guiding the way.  Our commitment to you is to protect and grow your position through the implementation of prudent, defensible and tax efficient strategies that do not rely on the prediction of market movements.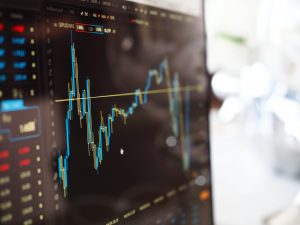 We believe that markets reflect the vast, complex and global network of information, expectations, and human behaviour. These forces drive prices to fair value. This simple yet powerful insight has profound investment implications and we help you to understand and engage markets with this knowledge.
You can expect us to review and understand your existing assets, analyse them for effectiveness and provide solutions and strategies to help drive you to where you're going.
We will not experiment with your money, and we do not invest based on a hunch. Our philosophy has withstood academic studies and real world markets, and is a proven approach to delivering returns while controlling risk as much as possible.  We analyse all aspects of your current financial situation and your desired outcomes prior to constructing your strategy.
For many investors, their investment experience has been poor simply due to a lack of strategic direction and emotional drivers of fear and greed.  Our Financial Planners help to remove this emotion – to put your objectives in perspective and to develop a core strategy that works in good times and bad to protect you and build your wealth.
If Sustainable and Ethical investment is important to you, then let us know – because it's important to us too.
The United Nations definition of Sustainable Investing is "Development that meets the needs of the present without compromising the ability of the future generations to meet their own needs".
We can emphasise environmental sustainability within your portfolio whilst still targeting higher expected returns, so ask us how.
We use Dimensional Funds to implement growth and defensive wealth strategies for our clients. We will spend considerable time discussing this with you, however you can read more about Dimensional from this article http://www.dfaus.com/2014/02/a-different-dimension.html  and their website at www.dfaau.com.
The following video is an interview with one of the authors of "The Investment Answer" being interviewed by ABC News in America.  We encourage you to spend a few minutes watching the interview as it will give an insight into Momentum's investment approach.  Copies of the book are available on request.