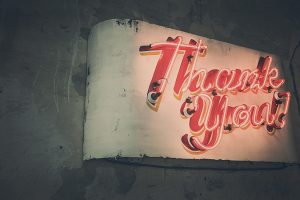 Once our clients experience the dedication we have in guiding them through all their complexities, we shift from being a financial planning firm, to being their trusted advisor who, they feel, is now integral to their life.
Many clients have expressed quite passionately to us how much they appreciate what we've done for them and their families, and the peace of mind they now enjoy. They are confident that we are focused only on their best interests and this is because we are.
In the November 2021 Client Survey, we asked clients to comment on where they gained the greatest value from their relationship with Momentum. Their responses are noted below:
"The confidence that Momentum has our best interests and goals at the forefront" 
"Momentum's experience and knowledge of marketplace products provides opportunity for discussion on options that may not necessarily have been considered. The honesty and transparency of advice given across all aspects is also appreciated as it provides a challenge to current thinking and assumptions that may not be correct or the best approach." 
"Learning from the Momentum Team on the best way to achieve our goals with their support." 
"The openness of the relationship and the fact that no matter how many new clients you might take on to grow your business you look after your existing clients. We have maintained the same advisor for the 5 or so years we have been with you."  
"Keeping us on track to meet our financial & lifestyle goals, being honest in the impact of our choices when working through different scenarios" 
"Timely access, consistent advice that didn't waver even when I did. But I think the greatest value it has given me, is building a better me. Momentum has pulled me, kicking and screaming, to the other side of seeing things differently, and I am deeply grateful to have this newfound strength. The confidence it plants is worth every cent."   
"Planning instead of guessing what we need to do to achieve our financial goals" 
"All the worry was taken away, we had a plan which was constantly reviewed and amended – we reached our goal, what could be better – we are living the good life due to our strong relationship with Amanda and the Momentum Staff." 
"Knowing that our financial future in retirement is secure thanks to careful planning" 
"Having a plan for our retirement and our kids' future" 
"The professional knowledge of the advisers on matters we have no knowledge about at all. Also the clarity in which the information is presented." 
"Not having to worry!" 
"I think the peace of mind knowing that we are financially secure & have planned thoroughly for the future. We are never worried about finances anymore due to excellent plan we have." 
"The cookies!" 
"I like the one-on-one experience and that I can contact you at any time" 
"Peace of mind." 
"Knowing I have an independent financial expert who I trust advising on all aspects of our finances" 
"Planning, monitoring and especially assistance with decisions relating to debt levels and affordability."  
"Being able to ring up and speak to someone who knows and understands my situation." 
"Short, medium, and long term planning giving reassurance to financial security" 
"With the confidence that our financial future is carefully planned so that it meets our needs and expectations" 
"Being able to phone or email any time I wish advice or assistance to update information to Centrelink"  
"Peace of mind by knowing that my financial affairs are in the hands of professionals that I can trust"  
"The opportunity for my wife and I to discuss our life goals and marry them to our financial goals, in front of an advisor who can realistically assess their compatibility." 
"Having my insurance and superannuation needs met without needing to worry about either"  
"Comfort in knowing our advisor has the bigger picture in mind – it's easy for me to get bogged down in the day-to-day aspects of finances and lose sight of the end game." 
"The trust we have in the quality of advice, and the way it is presented to us in a straightforward manner." 
"Professionalism" 
"Having an ongoing relationship with our advisor and knowing that she is looking out for our best interest." 
"When we have our one-on-one meetings. It's quite amazing how much personal information that is remembered about us by our advisor – makes us feel important."  
"Knowing I can call Amanda at any time and get an answer. Knowing momentum planning "has my back" in regard to my financial situation now and into the future." 
"Knowledge, communication and expertise" 
"Knowing that our plans have been fully discussed, at length, and in detail."  
"Planning for holidays so as not to interfere with our day to day costs" 
"To quote Alf: "No worries"" 
"Knowing that Amanda 'has my back' with knowledge, expertise and commitment for my financial future." 
"Being able to make contact by phone direct.  Also being able to meet up personally with our adviser at an agreed time and day." 
"Personal and customised approach by the same person each time who knows us. i.e., an established relationship."  
"Love the clear and prompt reporting, and I like it that Macquarie Wrap seems to work well" 
"Personal contact and advice on a regular basis." 
"Review meetings and be able to obtain advice when we wish to have funds for a special project. 
"Confidence" 
"Peace of mind" 
"The no fuss approach" 
"Management of our financial affairs" 
"Face to face meetings twice per year to ensure we are all on the same page and update any changes that need to be considered"  
"Advise on my investments & liaising with Govt depts on my behalf" 
"Clear plan for the future" 
"One on one with Pippa Elliott" 
"Feeling secure with our finances and confidence in advice received." 
"Having the trust in your advisor & the advice/information & plan they give." 
"Peace of mind knowing our affairs are taken care of" 
"Updates" 
"Liaising with Centrelink" 
"Knowing they are there to help and advise." 
"We have great confidence with Beverly that she understands our situation and requirements"  
"Provides peace of mind" 
"Advice on potential future hazards that would affect our financial status." 
"Running our financial plan when our goals change and seeing the impact now and the future" 
"Being able to trust that Amanda has our best financial interests in mind."  
"Gives us options and the confidence to invest now rather than try and guess where and when to make an investment" 
"Personalised care" 
"Face to face meetings and ability to discuss or email issues or concerns and receive prompt responses" 
"Setting us up for a better retirement nest egg" 
"At our meetings which are preceded by receipt of my written reports." 
"Modelling future income and expenditures to provide a life plan that covers our anticipated activities."  
"No need to worry about personal investments" 
"Trust" 
"Easy to talk to and feel safe that my savings are secure." 
"Planning and reassurance"  
"Wealth creation and trust" 
"Guidance and reassurance"  
"Clear advice and rapid follow up" 
"Trust" 
"Setting financial goals, both medium and long term, predictions into the future". 
"1:1 meetings"  
"Availability" 
"Dealing with Centrelink" 
"Longer term strategy"  
"Open and honest advice plus positive relationship connections with all staff who are always happy to help." 
"Being able to call whenever we have a query." 
"Personal service" 
"Knowing there is someone who understands our financial situation and amends our portfolio." 
"Face to face meetings" 
"Keeping us on track with goals and where we are in relation to them, what options look like if we want to change them" 
"There is a clear plan that aligns with my objectives" 
"Wider implications of saving and investing, for example, tax, insurance and estate planning." 
"Our Annual review meetings"  
"Support that they give" 
"You have taken the worry and hard work out of planning." 
"Confidence in guidance with decisions for my future" 
"Personalised service, now have a detailed plan for the future" 
"Financial decisions are easy, and we feel we understand where we are at for retirement." 
"Peace of mind" 
"Clear plan to achieve retirement goals" 
"Planning towards long term goals." 
"A reduction of mental load and an increase in information to aid decision making." 
"The friendly attitude and feeling like they really know us and care about our situation." 
"Open & honest conversations on how to shape financial plan to goals and lifestyle. Learnt a lot and came away most satisfied after the face to face meetings." 
"You are looking after us" 
"I have peace of mind that my financial future is being well looked after" 
"Thorough planning and explanations of recommendations." 
"With the relevant and in-depth information" 
"Their knowledge of investment/savings plans for my retirement"  
"Regular update/reviews" 
"Forecasting future funds in retirement"  
"I am also confident that I can seek advice if needed, and will be kept up to date with how our plans are progressing, or if there is anything I need to be doing to keep it operating smoothly." 
"Support and advice on particularly difficult personal legal and financial issues"  
"Confidence that the advice we receive is tailored to suit our long term goals and objectives" 
"Momentum cover off all the items related to our finances."