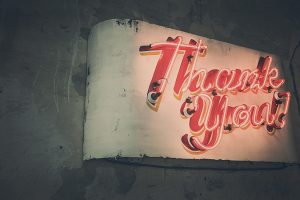 Once our clients experience the dedication we have in guiding them through all their complexities, we shift from being a financial planning firm, to being their trusted advisor who, they feel, is now integral to their life.
Many clients have expressed quite passionately to us how much they appreciate what we've done for them and their families, and the peace of mind they now enjoy. They are confident that we are focused only on their best interests and this is because we are.
In the recent 2019 Independent Client Survey, conducted by Business Health, Momentum were benchmarked against almost 300 advice firms nationally across 9 performance areas.  Momentum ranked in the top 25% in every category, giving an average rating of 4.72 on a scale of 1 to 5.  1 being "very poor" and 5 being "excellent". 
The 9 areas were:
1. Understanding of the client and their needs (4.7)
2. Business Relationship – the level of trust with advisors (4.81)
3. Financial Knowledge – of individual advisors and across the practice (4.77)
4. Range of Financial Services (4.55)
5. Implementation of solutions – helping clients to get it done (4.78)
6. Professionalism of the practice (4.81)
7. Standard of support staff (4.74)
8. Financial review Process (4.63); and
9. Communication (4.65)
100% of Momentum's survey respondents stated that they were happy to refer Momentum to friends, family and colleagues and 100% were intending to remain clients of Momentum.  We were very humbled by this but still believe there are areas we can improve in.
Within the survey, clients openly shared their experiences, some of which are noted here:
"We have only been with Momentum for a short time (12 – 18 months) but I certainly feel that our needs and wishes for our financial future, plus safe guarding for our children, have been well accommodated."
"A very professional service that inspires confidence."
"I am very impressed with the services I receive and have a lot of confidence in Amanda. I feel that I am a lot more in control of my financial future"
"One of the strongest positives about this business is that they are all not only professional but down to earth with a caring and understanding environment which creates a comfortable and trusting environment. I am always keen to recommend their services to family & friends."
"Excellent knowledge of wealth management, risk, insurance and life course planning."
"I have always felt totally confident in my dealings with the team at Momentum Planning." "I have limited financial knowledge and I always appreciate their time and understanding."
"Always courteous, good advice and trustworthy."
"We as a couple have definitely grown, our financial goals are looking more feasible than ever and we thank Amanda as well as Momentum for their ongoing support." "Working with us on all levels has created a very trusting relationship, one we wish to continue."
"Thanks to Amanda and the team we have a solid plan for the future.  The Momentum team are always friendly and professional. Our only regret is not getting onboard earlier"
"Values based business, open, clear communication, focus on outcomes, follow-up and service centric approach."
"We have always felt comfortable with Momentum and particularly our Advisor, Beverly. "We would recommend Momentum to friends if they so wished."
"Momentum are excellent to deal with and l feel very comfortable knowing they are looking after my wife and I."
"We gain great confidence and reassurance from Pip and Amanda in what are for us very trying times."
"I have been with Momentum Planning for more than 15 years now and look forward to my future with them as Advisers."
"Everyone at Momentum Planning is always very courteous and helpful. Any issues are attended to very promptly and professionally yet there is a real personal touch."
"If every financial planner had the same ethical standards as Momentum there would be less stress on people's finances."
"The main strength is the small team, the continuity of working with a single adviser who is always up to speed with our financial scenario and always willing to provide quick advice outside of our annual meetings. And they are always very pleasant!"
"Our adviser is always fully aware of where we are with our finances. We are able to communicate with her at any time through phone, email or a visit at any time convenience to both parties.  We can sleep at night and have absolutely no concerns about the way our finances are handled. They are professional, fully up-to-date and fully qualified."
"The momentum team and particular Amanda live by their philosophy which allows us to have trust in them. Their philosophy is built and factored into each and every plan. The momentum team main focus is on their clients and ensuring their clients achieve their goals. Their personable nature and approach to their clients makes it easy for us as clients to regular communicate with them and call on them when advice is needed."
"I have been with Momentum for approximately 11 years and they have been extremely good years.  I have a solid level of comfort that I am receiving good advice appropriate to my needs.  I also always feel that my queries will be and are taken seriously and importantly are acted on quickly. Simply stated, Momentum is in my view a very professional organisation, client focused according to the differing needs of clients and that it proving great advice and recommendations and strives to make my life more simple in financial terms."
"We really value the advice and relationship with Momentum. It provides us a great deal of comfort to know we are maximizing our wealth, risk and strategy for retirement and support of our family."
"Always on hand to run different scenarios and incorporate lifestyle and experience into our financial plans. Thanks for your advice and guidance Amanda!"
"I have confidently recommended Momentum to a friend in need of help and advice."
"Personally, I like the fact that we have been dealing with Momentum for several years now and found our adviser to be looking forward with our best interests in mind. Also really love the movie nights, I think that is something that not only makes it personal and friendly but also sets Momentum apart from competitors."
"Main strengths seem to be good communication and have made us feel comfortable that our money is placed in the best place for us to reach our retirement goals. We feel confident in your financial knowledge and expertise as we need that, not being financial experts ourselves!!"
"The leadership team and both the individual and combined strengths of the entire team"
"The main strength of our advisor is her ability to explain simply how our investment strategy has failed or succeeded and why it has changed. While also immediately providing a solution or reassurance if we just need to sit tight."
"New client, extremely impressed with all staff knowledge & communication provided to date."
"Appreciate their integrity and reliability"
"We appreciate the honesty & trust that underscores our relationship."
When asked how well do you believe your Adviser understands your personal financial needs? The responses were:
"My Advisor always puts my needs first and actioned promptly with a follow up."
"We have been with Momentum for many years and have never had a reason to change to another company."
"Over the last 5 years Amanda has grown to understand what is important to us, this including both financial and personal needs."
"Beverly is always very thorough and very professional."
"Beverley fully understands our financial situation."
"From day 1, Amanda has taken the time to understand and get to know who we are as individuals and what our hopes, dreams and goals are. Every time we meet with Amanda she takes the time to see if things have changed and also if there is anything new or further that's needs to be considered and factored into the plan."
"Beverly understands my need for financial security and the level of knowledge and information I need to have to make me feel comfortable."
"Our adviser understands very well, if there is a problem it is us who hasn't communicated effectively enough."
"Very well versed on what our objectives are i.e. financial security balanced with a lifestyle we can afford and having all our affairs in order".
"Has been able improve our knowledge and hence future decision making."
"Amanda is outstandingly compassionate, thoughtful and practical in assisting us with our superannuation needs."
When asked how comfortable do you feel talking about your financial needs? What is the level of trust between yourself and your Adviser? the responses were:
"I have been with my Adviser since 2006 and have complete trust in all the decisions." "Discussed and actioned."
"Amanda never makes us feel silly when asking even the silliest of questions."
"No problems with trust between ourselves ad Beverly."
"Very comfortable."
"We would describe Amanda as engaging and personable. Given she has taken the time to know and understand who we are as individuals and also what role she can play to help us achieve our goals we have formed a personal relationship with her. It doesn't feel like we are talking to a business but instead a knowledgeable advisor which has increased our level of trust."
"Complete trust."
"I feel totally comfortable talking to Beverly about my finances and I have total trust in her."
"We enjoy a long term and mutually beneficial relationship with our adviser and the Momentum team. It wouldn't work for us if we didn't have the level of trust we have, or if we had to sleep with one eye open!"
"Our advisor is easy to talk to and as time has passed they have become a more integral part of our life decisions."
"Trust is extremely high & we have passed this information onto our children so they can feel free to use her assistance when we are dead & they want to settle the estate."
When asked what level of technical knowledge do you believe your Adviser has in relation to your financial needs? This includes the knowledge contained within the practice, and its network of associates? The responses were:
"I believe the associates meet regularly to discuss clients to ensure their financial needs for the future are met. My present and future needs are always taken into consideration and kept up to date."
"Very comprehensive which only enhances our trust in Amanda as well as in Momentum."
"Amanda has a sound level of technical knowledge. It appears that she has also built a network of other advisors in different industries such as a finance broker who assist with particular questions outside Amanda's scope. These advisors in these industries also have a sound level of technical advice."
"I believe their actions are in my best interest, once again I do not fully understand my financial standing, my failing for not asking the correct questions."
"I believe Beverly's technical knowledge is extremely good but that may be more of a comment about mine than hers!  Having said that I have never had any reason to doubt the information she gives me and so far it has worked out. The practice seems to be extremely collaborative and I get the distinct feeling there is a great deal of discussion and sharing of information that goes on.  I am unaware of the network of associates."
"Very strong and always able to keep us up with what's going on in their world."
"They have systems in place to analyse the latest financial statistics in all funds and companies pertinent to our situation.  They present this to us in an understandable and clear manner."
When asked how well do you believe your Adviser has followed through and implemented solutions to your financial needs? This may include the time taken to implement a solution, the process that was followed, and whether you received what you expected? The responses were:
"Very thorough."
"I have complete faith that the adviser has my best interests at heart."
"Excellent in all areas."
"It is us who takes time to get things done or supply information – our adviser is very quick!"
"We are fairly new clients but so far everything has been great. Will be interested to see how we feel in 10 years but fully expect to feel the same."
"Yes, and it's always appreciated when they chase us if we haven't done our bit!"
"They always follow up in a timely fashion all financial changes that we decide upon during our meetings."
When asked how do you rate the overall professionalism of the practice in terms of its business operations, business premises, furnishings, equipment, image and location? The responses were:
"I have always found all the Advisers acting in a professional manner but most of all have a caring & understanding nature which creates a trusting environment. It is for these reasons and to know my financial future is in good hands that  I have remained with them for all these years."
"I am always received with a smile and attentive service."
"Amanda is also dressed and communicates very professionally. The business and office premises is always presented very well. Momentum have up to date technology which allows us to go through our plans on a screen. Furthermore they offer a range of ways to communicate such as face to face, email, phone or Skype. They have an approach that allows clients to contact them at anytime from anywhere."
"I said 5 but the site, furnishings or equipment presentations means little to me, the reason for the 5, they appear real."
"Momentum is excellent in aspects of this statement.  The staff seem totally committed to the clients. As for the premises, furnishings, image and location, I am always impressed that they are understated and appear to give excellent service rather than taking the path of some who have flashy premises which obviously cost the clients in the long run."
"Haven't visited new premises but have the luxury of Amanda visiting us in Melbourne!"
"Have never visited Momentum's Office. Other contacts have been by skype and phone and helpful."
"More than adequate and always a pleasure to visit the office."
When asked how well does your Adviser keep up to date with your changing financial needs? Do they regularly ask for details on your changing circumstances and update you on whether you are achieving your financial and personal goals? The responses were:
"I am completely satisfied with being kept up to date and my personal and financial goals are always taken into consideration."
"Perhaps a check in mid-year if we were not meeting our plan, but otherwise a check in would not be necessary."
"Still too early to answer that one."
"We meet with Amanda twice a year where we not only discuss our goals and plans but also reflect on what we have achieved. Amanda also takes a proactive approach to find out if things have changed or if there are new situations or circumstances that need to be factored into the plan."
"Difficult to say in honesty, I am heavily reliant on their questions which occur frequently, it does make me feel safer in my surroundings and that alone adds confidence, the end result is they have my future in their hands, up until now I have no questions."
"Again, time will tell but so far has been good with first 6 month review just complete.
6 monthly minor reviews and 12 monthly major reviews. They send out emails regarding latest financial advice and national policy."
"We both feel free to approach Amanda at any time."
In the 2018 Anonymous Client Survey, clients were asked to rate their experience with our firm. 93% of respondents stated that we meet or exceed their expectations. 95% understand their unique plan and what it will take to achieve their objectives.  97% were comfortable referring friends, family & colleagues to use the services of Momentum.
We also asked them to comment on where they gained the most value from the Momentum relationship. Here are some of the answers:
"It has reduced our anxiety about the financial cost of our retirement and we are now more confident that we have a secure financial future. We now take pleasure in purchasing items for our household and organising holidays instead of worrying if we are over spending."
"Amanda is our voice of reason. She is very personal and thorough.  Her communication skills are able to ascertain what is going on in our lives, what our biggest fears are and what goals we are hoping to achieve. She then considers all options whenever we need them and provides very clear and concise advice."
"Guidance in seeing the big picture financially speaking, seeing the long term view and understanding long range projections, great value comes with knowing you have a plan for the future that is being carefully overseen by momentum staff… you can relax knowing you have accounted for unforeseen circumstances…"
"The personal relationship built over the years.  Momentum is so much more than our financial adviser… they feel more like a partner. They are definitely our go-to people."
"We have someone to contact when we have questions around financial advice. I was initially sceptical about having an ongoing relationship but am now convinced that it is very valuable."
"Highly approachable financial partner, where by any question, idea or advice can be discussed at any time. That combined with having a financial status and clear annual plans to achieve goals make the service greatly valued."
"Trust, transparency, honesty, we have gained their combined knowledge bank, and certainly not least; the friendship and ease of doing business."
"The sense of security we have, that we have engaged the right experts to look after our financial security on an ongoing basis. (And also to fill out annoying forms for us)."
"Knowing they are available to discuss any financial decision and its short/long term impacts and thinking about alternatives."
"I know that important things that I would procrastinate about and probably not get to are looked after and in good hands with Momentum Planning."
"I feel the girls are super supportive, understand us personally and what we want to achieve. I feel secure with them."
"They provide ongoing advice supporting our changing circumstances.  They give us stability, consistency and support to help us 'keep to a plan'."
"Confidence; in keeping pace with legislation amendments that may affect our situation."
"Trust in Pippa as she is genuinely interested and committed to achieving our objectives."
"Beverley understands our needs and plans, easy contact with queries we have."
"Understanding how our decisions today impact our financial position in the future, understanding how we can work towards our goals."
"They give excellent explanations of options during meetings, and excellent follow-up via e-mail."
"In all areas we trust them, they are very clear and direct about what is going in."
"Trust that you are operating in our best interest."
"Comprehensive service and regular follow up of details, as well as assistance to achieve planned objectives."
"Momentum's expert advice.  Peace of mind.  Friendly and transparent relationship."
"The annual review, the confidence of their recommendations, and the consistency over time."
"Realistic investing."
"Confidence of Momentum's knowledge, advice & commitment to our financial future."
"Fewer worries about finances."
"The greatest value is in having someone to trust to help you sort your life while you are not in control."
"The advice we receive on the best way to do things and to having some accountability for our finances."
"Being able to call or email if I have a question – even if it is a dumb question."
"We trust our advisor. Security and being able to sleep at night."
"Knowing that we are working together to achieve our goals."
"Peace of mind knowing we are kept informed and given sound advice to maximise our limited retirement funds."
"Having a plan and knowing how we are able to achieve our goals."
"The clarity of direction and discipline."
"Personalised approach to planning."
Having the same Momentum Financial Planner looking after us year after year. If we had to put together a profile of the person we want to look after our financial present and future, Amanda would tick every box. She is exactly who we would choose.
In priority order:
1) Financial modelling
2) Understanding our options
3) Structured holistic approach, Regular reviews
4) Referrals to other services
Connect on LinkedIn to see full details of these client recommendations:
Business Owner
I have been a client of Momentum Planning for many years, and they have been fantastic. Their advice has always been sound and balanced, and the service is superb. Having lived, worked, and owned businesses in many countries I have had experience with many advisors; it is without question that Pippa and the team at Momentum have set an extraordinary high standard.
Group Manager HR and IR
Pippa and the Momentum team have given us sound financial advice over the past 6 years. The holistic strategic approach, combined with unquestionable competence in the financial planning arena, provide us with piece of mind and a secured future for me as well as my family. We highly recommend their services.
Experienced CEO and Director
I have been a client of Momentum since 2006 . During this period I have found the staff at Momentum and in particular, my Adviser, Pippa Elliott, to be highly professional, knowledgeable and very capable in their respective roles. They have worked closely with me to ensure that I have the right structures and tools in place to maximise my retirement options.
Executive Director
Pippa provides the logical, insightful and sometimes brutally honest (but necessary) advice into my financial affairs that I would never be able to come up with on my own, because it's the insight that only an objective person standing outside looking in can come up with. Why do I choose her to do this? Because I trust her.
State Manager
For over 5 years we have engaged Pippa and her team to advise us on our financial & lifestyle planning needs. They have always provided an exceptional level of service in a sincere, friendly, and professional manner. It is comforting to know that the team are continually overseeing our plans and strategies, and take a proactive approach in addressing and recommending strategy variations as the investment landscape changes. In the past, and for far too many years, we entrusted this very important aspect of our financial security to the larger institutions, and our only regret is that we didn't find Pippa and her team much sooner. It is without a doubt that I recommend Pippa and her team to anyone wanting personalised and professional planning.
Subsea & Surface Consultant
We have found Pippa and her Organisation, Momentum Planning, to provide sound well researched planning, solutions and advice geared for long term Lifestyle & financial planning with continuous monitoring and advice to meet today's ever changing market. Pippa is committed to her clients with a Personal touch which provides her clients with confidence and assurance that she is there for the long term working with you to meet your goals you have planned with her and her team.
Partner, Chartered Accountants
Pippa is passionate about taking a holistic approach to her clients investment needs and making sure that they tie into the lifestyle goals of her clients. Her asset allocation advice I have seen her give to her clients is always sound and grounded in common sense. I have referred clients to Pippa for investment and insurance advice in the past and will continue to do so in the future.
Consultant
Pippa maintains an in-depth and up-to-date knowledge of financial products and services. Pippa listens to what her clients want. She provides sound advice based on her clients' goals.
General Manager
Pippa is a very respected professional who listens to clients needs and aspirations. Her work is accurate, timely, informed and innovative within the bounds of her clients risk profile.
We should all plan for our future and I recommend Pippa and Momentum Planning to help you along this journey.
Managing Director
Pippa has continually provided excellent finance advice on regular occasions for my personal and business ventures. I have complete trust and confidence in her knowledge and advice.
Personal Client Testimonial June 2011
Dear Pippa,
From our first meeting with you, Bas and I were impressed with your approach to us and our financial situation. You demonstrated a real interest in us and listened to us when we expressed our goals and importantly our concerns. You understood that we are conservative people and although we were interested in growing our investments we were and are averse to anything that could be construed as "aggressive strategies". At our second meeting and at all subsequent meetings, your documentation has been comprehensive but simple enough for us to understand. You and the team demonstrate a genuine feeling of interest in us as people not just as "customers/clients". There is always plenty of time for questions and never a feeling of being rushed.
Your advice to me in particular, as my partner Bas has been retired for many years, has resulted in me now being in a position to be able to retire with relative confidence that I and my partner will be able to live in comfort for the rest of our lives. Although we came to your company with certain assets and few liabilities, your wise guidance had led to our situation being considerably enhanced and importantly, simplified.
The atmosphere in your company adds to our feeling of confidence and this must be overwhelmingly due to your leadership. You appear to have a harmonious team all working toward wealth creation for your clients. I have to say that at times I feel as though the whole staff of Momentum Planning are working just for Bas and me. You are all willingly available whenever we need you and we are always made to feel as though our questions are important. They are dealt with swiftly and always to our satisfaction. You give the impression that you believe that there is no such thing as a dumb question!
You and your team go beyond simply providing financial advice. You ensure that all elements of our lives are attended to such as having Wills in place, appropriate health insurance and Powers of Attorney. Many times you, Beverly and Amanda have done things I consider well and truly above and beyond the scope of our contract with you. Beverly's commitment to my share port folio has been tremendous and I believe she and all the staff get this commitment from you. Similarly your discussions with my accountant led eventually to me receiving a refund from the ATO (instead of having to pay them) as my accountant had misinterpreted a provision. I am loathe to use the word, but you deal with us holistically ensuring that all loose ends that could cause problems are covered.
When the financial crisis hit in 2009, and indeed whenever there has been a financial "crisis" you and the team have made sure that we receive timely information to assist in putting the situation in perspective. You do not make light of the severity of the situation but strive to put it in perspective by providing context to the longer term nature of investment. Put simply you keep us informed, particularly at times that might be stressful.
I guess the ultimate demonstration of our comfort and confidence is the fact that I have recommended Momentum Planning to a number of my former work colleagues and to our friends. They too have indicated that they are in a better, more informed and financially secure position as a result of your advice and guidance.
Thank you Pippa and thank you to your team. I know that we will have a long relationship that will continue to give me the security and confidence that I will increasingly seek as I age.
Please feel free to use this testimonial in any way that you see as appropriate.
Yours sincerely
Maryclaire Andrews