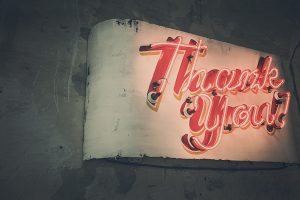 Once our clients experience the dedication we have in guiding them through all their complexities, we shift from being a financial planning firm, to being their trusted advisor who, they feel, is now integral to their life.
Many clients have expressed quite passionately to us how much they appreciate what we've done for them and their families, and the peace of mind they now enjoy. They are confident that we are focused only on their best interests and this is because we are.
In our recent 2016 Anonymous Client Survey, clients were asked to rate their experience with our firm. 93.75% of respondents stated that we meet or exceed their expectations. 95% understand their unique plan and what it will take to achieve their objectives.
We also asked them to comment on where they gained the most value from the Momentum relationship. Here are some of the answers:
"The greatest value I think is the detailed understanding of our needs and our future plans and developing a plan to address our objectives and adjusting the plan when our objectives change or showing us how our lifestyle will have to change if we don´t keep to our plan."
"The greatest value we have gained is the "peace of mind" we have, knowing that the team at Momentum address all our needs in such a professional and friendly way."
"Their understanding of financial packages like super, personal insurances etc. I don't have the time nor the skill to devote to these topics and wade through the countless info and products available to suit my needs."
"Access to professional advice that keeps pace with a changing environment."
"The whole experience with Momentum has been a positive one. The advice has opened our eyes to strategies we would not have considered and helped identify the big hitting items that we need to address to transition towards retirement."
"Not only do you plan and advise, your facilitation gets so much done in such a short time. I'd never have gotten everything done this past year without your help."
"Their availability which makes me feel I am the only client and their patience which is Immeasurable, are invaluable. Also their honesty even when they might need to say something I might not want to hear, is very much appreciated."
"Peace of mind that the arcane issues of finance to everyday expenditure issues are being addressed by an honest adviser who has a genuine interest in our affairs."
"Knowing that we can ring at any time and there will be an answer often with flowcharts within the next couple of days. Fantastic response turnaround time."
"Long term planning and advice gives us peace of mind to enjoy our current lifestyle."
"The face to face meetings as we are always treated like valued friends rather than a number."
"Peace of mind. We feel more than just a client number and believe there is a genuine interest to do the best for us."
"Being able to always get in touch and Face to Face meetings."
"Being kept on track and consequences of revising the plan."
"Knowing that the team are working to maximize my income, to achieve the targets that we set out, back in 2004!! The team are friendly, always listening to what I am doing now!!?? As in my case Amanda and Beverly are helpful with any questions that I have."
"Cash flow management through the budgeting process. Clear goal setting."
"Concise and updated information is conveyed clearly."
"Confidence in knowing our plan will work well for us throughout our retirement years."
Constantly updating our direction to get to the end target.
"Continuity and consistency of service. Trustworthy staff."
Continuity of personnel and an understanding of our situation and goals.
"Momentum displays a real interest in our retirement financial needs and plans and helps us understand what we need to do to fill those needs. We have built a very close working relationship with Amanda, our adviser, who always gives us her full care and attention whenever we meet or talk with her. She has built a very useful working relationship with our Canberra accountant which is of great help when we are dealing with taxation issues."
"Developing a strategy now to help meet longer term financial objectives."
"Financial Budgeting."
"Financial Guidance."
"Follow up support Commitment Genuine interest / concern / care / attention."
"Future Planning and staying focused."
"Great understanding of our personal circumstances, so realistic plans are in place."
"Having the annual reviews and being informed of any changes via email."
"Ability to pick up the phone and get advice or clarification."
"Holistic Values."
"If I have a question (or 3) that need answering over the course of the year, you are always on hand to respond and provide advice."
"In meetings and the availability of the staff."
"In the one to one meetings."
"Insurance, super management and budgeting."
"No fuss help to keep track of all aspects of financial security."
"Not having to worry about my finances."
"Not having to worry about paper work."
"Not having to worry about retirement income."
"Not having to worry, I am happy in the knowledge that we are being looked after and are kept in the picture."
"One on one reviews. Total package not just wealth creation."
"One to one relationship with Planner."
"Planning, support and advice to enable us to plan for a more comfortable retirement."
"Retirement planning and planning in relation to this and my relationship."
"Speaking to staff and the email advice we get occasionally."
"That you guys are able to plan for me objectively and over the long term, rather than me taking the path of least resistance and instant gratification. And you do it in a way that makes me feel like I am getting the best of both worlds."
"The continuity of having the same Momentum person for our ongoing financial advice."
"The focus and reassurance of being on top of our current financial situation and a plan."
"The ongoing support and advice from Amanda and the team. It's always timely and on point."
"Their knowledge in financial planning."
"There available for advice at any time."
"Very down to earth and easy to be open with."
"We have confidence in your advice."
Connect on LinkedIn to see full details of these client recommendations:
Business Owner
I have been a client of Momentum Planning for many years, and they have been fantastic. Their advice has always been sound and balanced, and the service is superb. Having lived, worked, and owned businesses in many countries I have had experience with many advisors; it is without question that Pippa and the team at Momentum have set an extraordinary high standard.
Group Manager HR and IR
Pippa and the Momentum team have given us sound financial advice over the past 6 years. The holistic strategic approach, combined with unquestionable competence in the financial planning arena, provide us with piece of mind and a secured future for me as well as my family. We highly recommend their services.
Experienced CEO and Director
I have been a client of Momentum since 2006 . During this period I have found the staff at Momentum and in particular, my Adviser, Pippa Elliott, to be highly professional, knowledgeable and very capable in their respective roles. They have worked closely with me to ensure that I have the right structures and tools in place to maximise my retirement options.
Executive Director
Pippa provides the logical, insightful and sometimes brutally honest (but necessary) advice into my financial affairs that I would never be able to come up with on my own, because it's the insight that only an objective person standing outside looking in can come up with. Why do I choose her to do this? Because I trust her.
State Manager
For over 5 years we have engaged Pippa and her team to advise us on our financial & lifestyle planning needs. They have always provided an exceptional level of service in a sincere, friendly, and professional manner. It is comforting to know that the team are continually overseeing our plans and strategies, and take a proactive approach in addressing and recommending strategy variations as the investment landscape changes. In the past, and for far too many years, we entrusted this very important aspect of our financial security to the larger institutions, and our only regret is that we didn't find Pippa and her team much sooner. It is without a doubt that I recommend Pippa and her team to anyone wanting personalised and professional planning.
Subsea & Surface Consultant
We have found Pippa and her Organisation, Momentum Planning, to provide sound well researched planning, solutions and advice geared for long term Lifestyle & financial planning with continuous monitoring and advice to meet today's ever changing market. Pippa is committed to her clients with a Personal touch which provides her clients with confidence and assurance that she is there for the long term working with you to meet your goals you have planned with her and her team.
Partner, Chartered Accountants
Pippa is passionate about taking a holistic approach to her clients investment needs and making sure that they tie into the lifestyle goals of her clients. Her asset allocation advice I have seen her give to her clients is always sound and grounded in common sense. I have referred clients to Pippa for investment and insurance advice in the past and will continue to do so in the future.
Consultant
Pippa maintains an in-depth and up-to-date knowledge of financial products and services. Pippa listens to what her clients want. She provides sound advice based on her clients' goals.
General Manager
Pippa is a very respected professional who listens to clients needs and aspirations. Her work is accurate, timely, informed and innovative within the bounds of her clients risk profile.
We should all plan for our future and I recommend Pippa and Momentum Planning to help you along this journey.
Managing Director
Pippa has continually provided excellent finance advice on regular occasions for my personal and business ventures. I have complete trust and confidence in her knowledge and advice.
Personal Client Testimonial June 2011
Dear Pippa,
From our first meeting with you, Bas and I were impressed with your approach to us and our financial situation. You demonstrated a real interest in us and listened to us when we expressed our goals and importantly our concerns. You understood that we are conservative people and although we were interested in growing our investments we were and are averse to anything that could be construed as "aggressive strategies". At our second meeting and at all subsequent meetings, your documentation has been comprehensive but simple enough for us to understand. You and the team demonstrate a genuine feeling of interest in us as people not just as "customers/clients". There is always plenty of time for questions and never a feeling of being rushed.
Your advice to me in particular, as my partner Bas has been retired for many years, has resulted in me now being in a position to be able to retire with relative confidence that I and my partner will be able to live in comfort for the rest of our lives. Although we came to your company with certain assets and few liabilities, your wise guidance had led to our situation being considerably enhanced and importantly, simplified.
The atmosphere in your company adds to our feeling of confidence and this must be overwhelmingly due to your leadership. You appear to have a harmonious team all working toward wealth creation for your clients. I have to say that at times I feel as though the whole staff of Momentum Planning are working just for Bas and me. You are all willingly available whenever we need you and we are always made to feel as though our questions are important. They are dealt with swiftly and always to our satisfaction. You give the impression that you believe that there is no such thing as a dumb question!
You and your team go beyond simply providing financial advice. You ensure that all elements of our lives are attended to such as having Wills in place, appropriate health insurance and Powers of Attorney. Many times you, Beverly and Amanda have done things I consider well and truly above and beyond the scope of our contract with you. Beverly's commitment to my share port folio has been tremendous and I believe she and all the staff get this commitment from you. Similarly your discussions with my accountant led eventually to me receiving a refund from the ATO (instead of having to pay them) as my accountant had misinterpreted a provision. I am loathe to use the word, but you deal with us holistically ensuring that all loose ends that could cause problems are covered.
When the financial crisis hit in 2009, and indeed whenever there has been a financial "crisis" you and the team have made sure that we receive timely information to assist in putting the situation in perspective. You do not make light of the severity of the situation but strive to put it in perspective by providing context to the longer term nature of investment. Put simply you keep us informed, particularly at times that might be stressful.
I guess the ultimate demonstration of our comfort and confidence is the fact that I have recommended Momentum Planning to a number of my former work colleagues and to our friends. They too have indicated that they are in a better, more informed and financially secure position as a result of your advice and guidance.
Thank you Pippa and thank you to your team. I know that we will have a long relationship that will continue to give me the security and confidence that I will increasingly seek as I age.
Please feel free to use this testimonial in any way that you see as appropriate.
Yours sincerely
Maryclaire Andrews